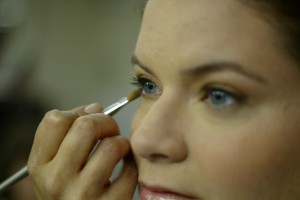 A model's portfolio is their most important marketing tool. It is used like a resume to obtain jobs and assignments. It should reflect a superior quality and advanced level of the model's experience. A strong portfolio leads to better assignments.
Get the Best Pictures Possible
You are going to be judged by your pictures …….so you need to have the best possible photos you can get.
At Geoffrey Chapman you immediately start working with Top Fashion Photographers. You'll begin with the exact same photographers, who work for the Top fashion magazines, catalogues and clients, including:  Flare, Chatelaine, Fashion, Elle, Glamour, Seventeen, Harper's Bazaar, Wedding Bells, Images, Exercise for Men, Avon, Revlon, Nike, Guess, Danier Leather, The Bay, and Sears.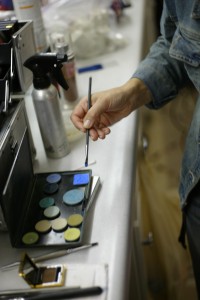 Then, you'll be transformed from good-looking to extraordinary by any one of our great collection of Celebrity Make-Up Artists who have worked for the world's most famous people; including:  Nelly Furtado, Britney Spears, K.D. Lang, Amanda Marshall, Iman, Tyra Banks, Claudia Schiffer, Kim Catrall, Marg Helgenberger, Marissa Tomei, Mandy Moore, Debbie Travis, Antonio Banderas, Justin Timberlake, Johnny Depp, Keanu Reeves, Hayden Christensen, Mike Myers, Martin Short, Kiefer Sutherland, Tiger Woods and …. YOU!
And don't forget about the clothes! Here comes the best part. We are a host to many of the best fashion stylists who will bring the outfits that you'll wear. It's a major part of making you look like a star. They have great connections and access to allsorts of stunning designer fashions. They've worked for designers, retailers and magazines such as:  Jean Paul Gaultier, Yoshie Yamamoto, Byblos, Thierry Mugler, John Galianos, Holt Renfrew, Vogue, Harper's Bazaar & Vanity Fair.

When you work with this incredibly high level of professionals there are only benefits. You'll experience modern, up-to-date techniques, develop good working habits and be in the most amazing company with endless possibilities.
World-Class photos in a model's portfolio open the doors to your success.